FIFO: Real Stories, Struggles and Victories from Remote Work Camp Life
FIFO: faɪ fəʊ  or Fly In Fly Out
FIFO work refers to remote camp work where workers are required to fly in and fly out to work and work away from home and their families.
This type of work poses unique challenges to workers and their families.  The mental health struggles that can arise from the isolation from family, role transitions from work life to home life, societal stereotypes of masculinity and stigmas creating barriers to seeking help.  We unpack all this through storytelling to give you a snapshot of FIFO life and to provide workers and their families with tools to thrive in this lifestyle.
This converation will feature two Fly-in, Fly-out (FIFO) workers who will share their lived experiences of the FIFO lifestyle. They will provide insight into the unique challenges of being a FIFO worker and how it affects their lives. They will share the physical and mental health strain that comes with spending long periods away from home, the loneliness and isolation, and the difficulty in maintaining relationships with family, friends, and partners. They will also provide information on the financial and career benefits of working a FIFO job, as well as the ways that they cope with the difficulties of the lifestyle to try and find balance. 
Wednesday Feb 15, 2023
6:50 pm
Power Session: Discussion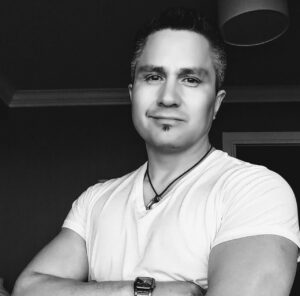 Francisco "Fran" is 30 year Oil and Gas veteran who has been living the FIFO life since 2010.  He has experienced the ups and downs of the boom and bust cycles inherent to the industry but what has impacted him the most is the change to Fly in Fly out work life.  He candidly shares his past and present struggles and victories with this lifestyle as it pertains to marriage, divorce, remarriage, blended families, parenting, work performance stress, and transitioning between the two lives of home and work.